Las Sirenas Restaurant
1896 Jerome Ave, Bronx, NY 10453
Order now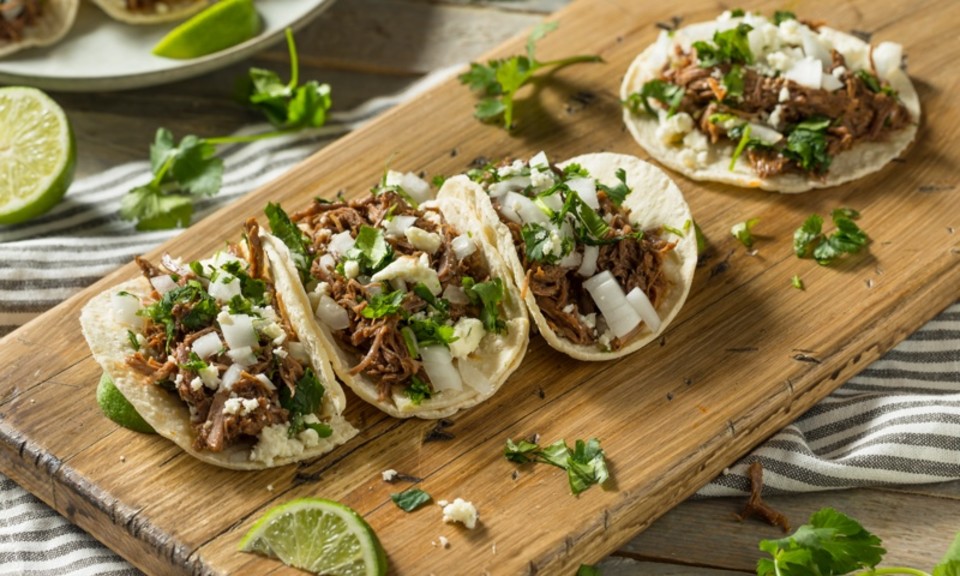 Joshua
Awesome food, they added a mini sample of their delicious guacamole with chips. Is the best burrito I ever had, is much better than chipotle. I would definitely recommend them and I cant wait to order food from them again. The prices arent so bad and they deliver right on time to the door of your apartment.
Renita
OMG, Been a long time since I had some great Mexican Food. The staff were respectful, quick at giving me a call when there was something they did not have, and made suggestions. I would diffidently order again. Thanks Guys.
Ana
The food at this place is delicious. They always on time. Best if I order something and they don't have it. They call an d have me replace it. Unlike other restaurant were they replace an item without notifying the customer.
Gloria
Delicious tacos, fast service, guacamole overpriced but delicious. I know the price of avocados have gone up but damn, lol. Guac and chips went from $6 to $10, it's gonna be a while before I order that again.
Iceylean
I love this place. I order from Las Sirenas regularly and they never disappoint, with good food and polite and neat delivery service this restaurant is hands down the best place to order from.
jenny
I have never written a review before on any app but let this be the first. I was so satisfied with the food from this place that I decided to brag about it. I ordered a chicken burrito and it was the best burrito Ive tasted. The order came on time and straight to my door. The order was correct and I -am just so happy that I enjoyed this food so much. I really hope that they continue to deliver this way. I will be reordering from this place in the near future. Best experience overall. Thank you.
Emely
The food from this restaurant is amazing! They always have good deals here on seamless which makes it taste even better. The food delivery is quick and food is always hot when I receive it. I always get everything I order correctly. One of the best Affordable Mexican restaurants by burnside
Naomi
Amazing freaking fooooood. I almost felt like I was eating food for the first time ! Lol no bs. If you love nachos EXACTLY the way you want them and tacos amazingly flavored then this restaurant is for you. Also the delivery guy was super nice and thoughtful
Carrie
This was my first time ordering! The reviews were good so I decided to try it out. I ordered at 5:40. The delivery time was set for 6:20-6:30. The food got here at 6:17, was complete and delicious!!!
I went into a much needed food coma. Muchas Gracias!!
Yanil
I've ordered from this restaurant a few times. The order has always been correct and arrived on time. The food is always flavorful and always comes in big servings. I highly recommend for people who enjoy Mexican cuisine.
About us
Dinner, Grill, Hamburgers, Kids Menu, Mexican, Salads, Sandwiches, Soup, Tex-Mex, Wings, Wraps
Today

Delivery: 12:00 PM - 11:00 PM

Takeout: 12:00 PM - 11:00 PM

Delivery

Monday:

12:00 PM - 10:50 PM

Tuesday:

12:00 PM - 10:50 PM

Wednesday:

12:00 PM - 11:00 PM

Thursday:

12:00 PM - 11:00 PM

Friday:

12:00 PM - 11:00 PM

Saturday:

12:00 PM - 11:00 PM

Sunday:

12:00 PM - 11:00 PM

Takeout

Monday:

12:00 PM - 10:50 PM

Tuesday:

12:00 PM - 10:50 PM

Wednesday:

12:00 PM - 11:00 PM

Thursday:

12:00 PM - 11:00 PM

Friday:

12:00 PM - 11:00 PM

Saturday:

12:00 PM - 11:00 PM

Sunday:

12:00 PM - 11:00 PM